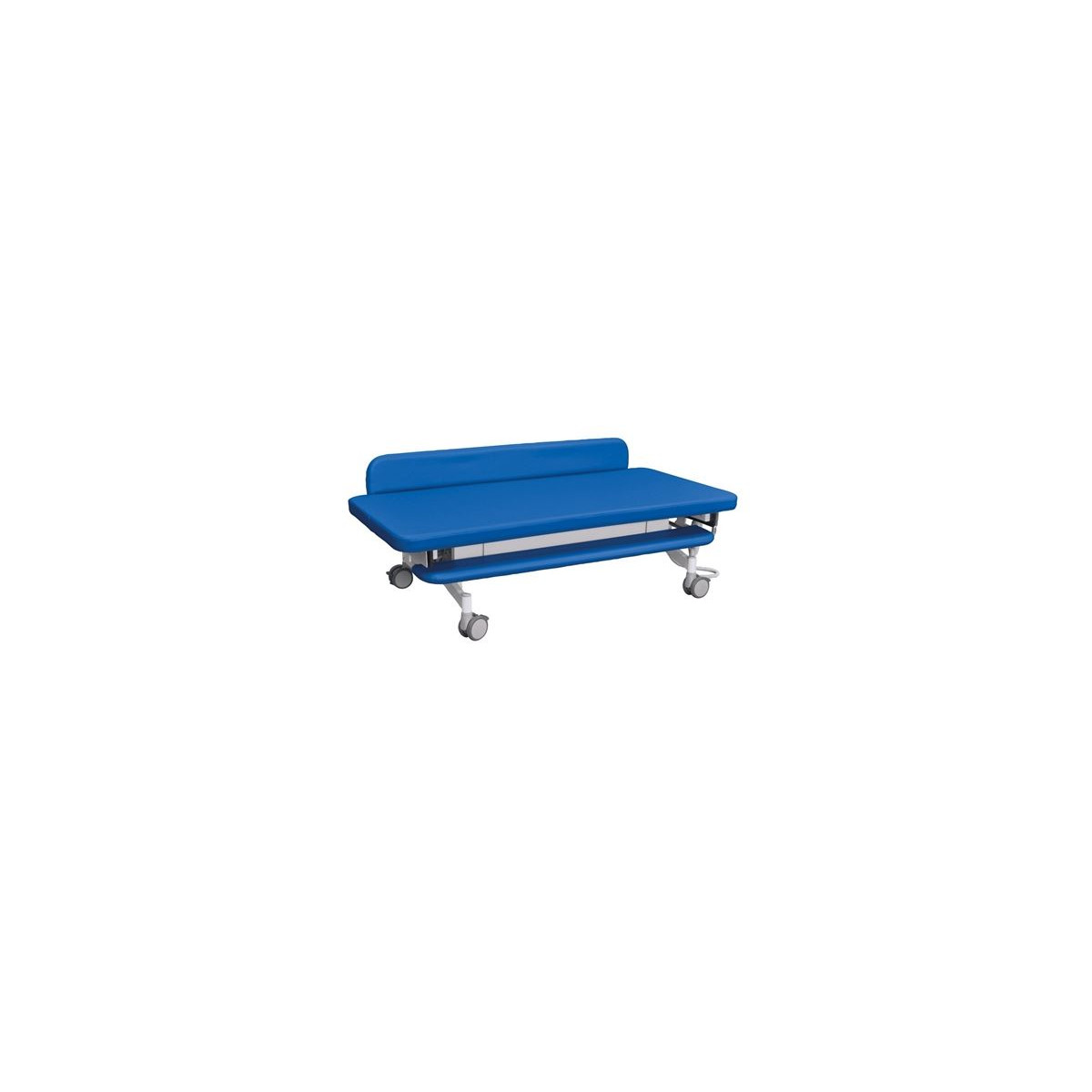 ---
Product Media
Mobile Changing Table - Pediatric
Provide maximum safety and comfort to the caregiver and user with this portable freestanding changing solution. The FlagHouse Mobile Changing Tables require no installation! Their compact and slim design allows them to be easily moved from room to room, making it an extremely cost-effective option for a multi-transfer or multi-user environment.
Features:

Easy to move from room to room
Has an exceptional height range
Attached paper holder for mobility
Stoaway side rails
Easy-to-clean padded surface
A synchronized dual power function; the battery recharges while the changer is in use via the power supply. Disconnected from the power supply, the battery life can perform up to 30 lifts.

Dimensions: 55"L x 30"W 
Weight Capacity: 500 lbs.

Height Range: 18.5"-37.5"